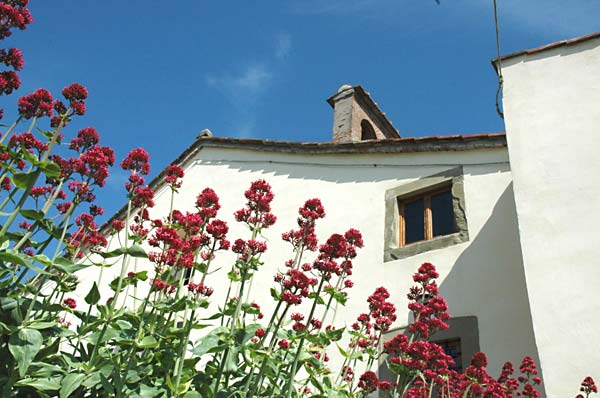 The church of San Iacopo a Orticaia towers over the knoll found on the bank of the river Sieve, (363 meters above sea level).
A short documentation from the sixth year of the papacy of Alexander IV (1254-1261) mentions the "Conventus Ecclesia S. Iacopi Ord. Sancti Augustini", found on the side of a fortress confirmed since 1220 by Federigo II, to the children of Count Guido Guerra. Both the church of San Iacopo and the church of Sant'Andrea a Samprognano, or in Riconi, situated a hundred meters lower in a subsidence to the left of the Fosso delle Paline, and both were aggregated to the Badia de'Camaldolesi since 1228, and remained dependent until the beginning of the 16th century when in 1513 Leone X incorporated the church and its properties of the first church to the Monastery of Santa Maria degli Angeli in Florence.
In 1653 San Iacopo a Orticaia went back to being a parish churc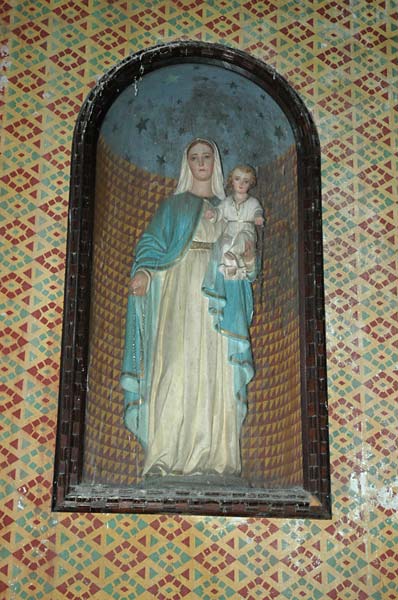 h and in 1782 the parishoners from the suppressed parish of Sant'Andrea a'Riconi were united to San Iacopo.
The Palmieri da Rossoio were among the goods/properties belonging to the people of Orticaia.
The Capitolo di San Lorenzo also at one time possessed a part, whose canonical (properties) inclued a "Villetta", today used as a farmhouse with a chapel (Cappellina) dedicated to the Virgin Mary and to Saint Bernard and Saint Dominick.
Later, it would be bought by the ancestors of Count Alessio Gentili.